Oldham Way Ultra - Red Rose Ultra
---
Saturday April 18th 2020 'CANCLED'
Red Rose Ultra - 40 miles 1638m Ascent
News...
​

2021 EVENT CANCELED ALL PARTICIPANTS HAVE BEEN EMAILED...
Nov 5th 2019
​Added to the event for 2020;
--Fully marked route, the whole route from start to finish marked, not just the existing way markers!
--80 mile option one anticlockwise lap followed by one clockwise lap (The Double) OWU2)!
--GPS trackers providing not only live tracking but live results as well (not just a few timing matts but actual live gps tracking showing your precise location) Results will be there for the whole world to see as you cross the line!

May 3rd 2019
​New bling on its way for 2020, design will be here soon!
April 25th 2019
​Entry opening in just a few days! First 15 places £30.00 next 15 places £40.00 then £50.00
---
Red Rose Ultra is a 40 Mile loop from the Castleshaw centre (Delph) closely following the route of the Oldham Way Ultra with landscape that varies from moorland to canal, trails, woodlands & tracks expect some spectacular views, hills and great landscape, along the Red Rose Ultra one of the newest routes in the UK

40 Miles, just a few short miles up from a marathon, the perfect step to ultra distance
---
OWU The Double (OWU2)

The 2019 OWU Was the start of the OWU2 A 2 lap run around this amazing route, thats 80 miles!
​Dare you take it on in 2020!?
Here is how to enter:
Click the red enter circle!

​You start at 00:01 on the Saturday morning, thats 1 minute past midnight, You do lap one anticlockwise and then lap two clockwise, you will have to be self supported your first lap.

Be warned there is a cutt off of 24 hours! & zero support on your first lap!
​
#OneMoreLap
---
---
---
---
Run, Walk or Crawl your way through fantastic countryside, with well stocked aid stations every 10 miles - hot drinks cold drinks all kind of drinks (bring your own cup!)

Event centre has changing facilities, showers, secure storage & camping as well as 24 hour catering.
---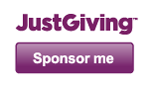 ---