Oldham Way Ultra - Red Rose Ultra
---
Saturday April 18th 2020
Red Rose Ultra - 40 miles 1638m Ascent
News...
​

With regards to the situation presented to us by the COVID-19 / Coronavirus.

We are very sad to announce that:
In line with government policy. All events up to the end of May are to be postponed, at present, we can not offer new dates as we are unsure when this will actually return to some normality and it may be that this period needs to be extended further.

Any entries will be carried forward to the new dates as soon as we have them for 2020, if you have already entered you do not need to do anything further. If when we announce the new date you cannot make it or would prefer not to run the event on the new date, you are able to cancel your entry then for a 60% refund or another option is that you can also move your entry over to one of the other The Drop events.

We want to provide all our participants with the best financial outcome we can, whilst still having the ability to continue events in the future. Like other events organisers, we are feeling quite frankly devastated at this moment in time, and have not taken any of these decisions lightly, we are more than aware of the potential issues and damage that this may cause for us and our events but we hope that you will rally around and support, not just us but all other events out there. We would like to treat everyone the same way, we hopefully have a clear policy in place now that we can all work with.

If you have any questions please contact us via either messenger (facebook) or email to our sister events team on hello@OrganicAdventure.co.uk the email etc is rather busy at the moment but we will get back to each and every email we receive, please just give us time!
Nov 5th 2019
​Added to the event for 2020;
--Fully marked route, the whole route from start to finish marked, not just the existing way markers!
--80 mile option one anticlockwise lap followed by one clockwise lap (The Double) OWU2)!
--GPS trackers providing not only live tracking but live results as well (not just a few timing matts but actual live gps tracking showing your precise location) Results will be there for the whole world to see as you cross the line!

May 3rd 2019
​New bling on its way for 2020, design will be here soon!
April 25th 2019
​Entry opening in just a few days! First 15 places £30.00 next 15 places £40.00 then £50.00
---
Red Rose Ultra is a 40 Mile loop from the Castleshaw centre (Delph) closely following the route of the Oldham Way Ultra with landscape that varies from moorland to canal, trails, woodlands & tracks expect some spectacular views, hills and great landscape, along the Red Rose Ultra one of the newest routes in the UK

40 Miles, just a few short miles up from a marathon, the perfect step to ultra distance
---
OWU The Double (OWU2)

The 2019 OWU Was the start of the OWU2 A 2 lap run around this amazing route, thats 80 miles!
​Dare you take it on in 2020!?
Here is how to enter:
Click the red enter circle!

​You start at 00:01 on the Saturday morning, thats 1 minute past midnight, You do lap one anticlockwise and then lap two clockwise, you will have to be self supported your first lap.

Be warned there is a cutt off of 24 hours! & zero support on your first lap!
​
#OneMoreLap
---
---
---
---
Run, Walk or Crawl your way through fantastic countryside, with well stocked aid stations every 10 miles - hot drinks cold drinks all kind of drinks (bring your own cup!)

Event centre has changing facilities, showers, secure storage & camping as well as 24 hour catering.
---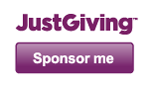 ---